The Stardust Alley
2018-02-02 19:16:59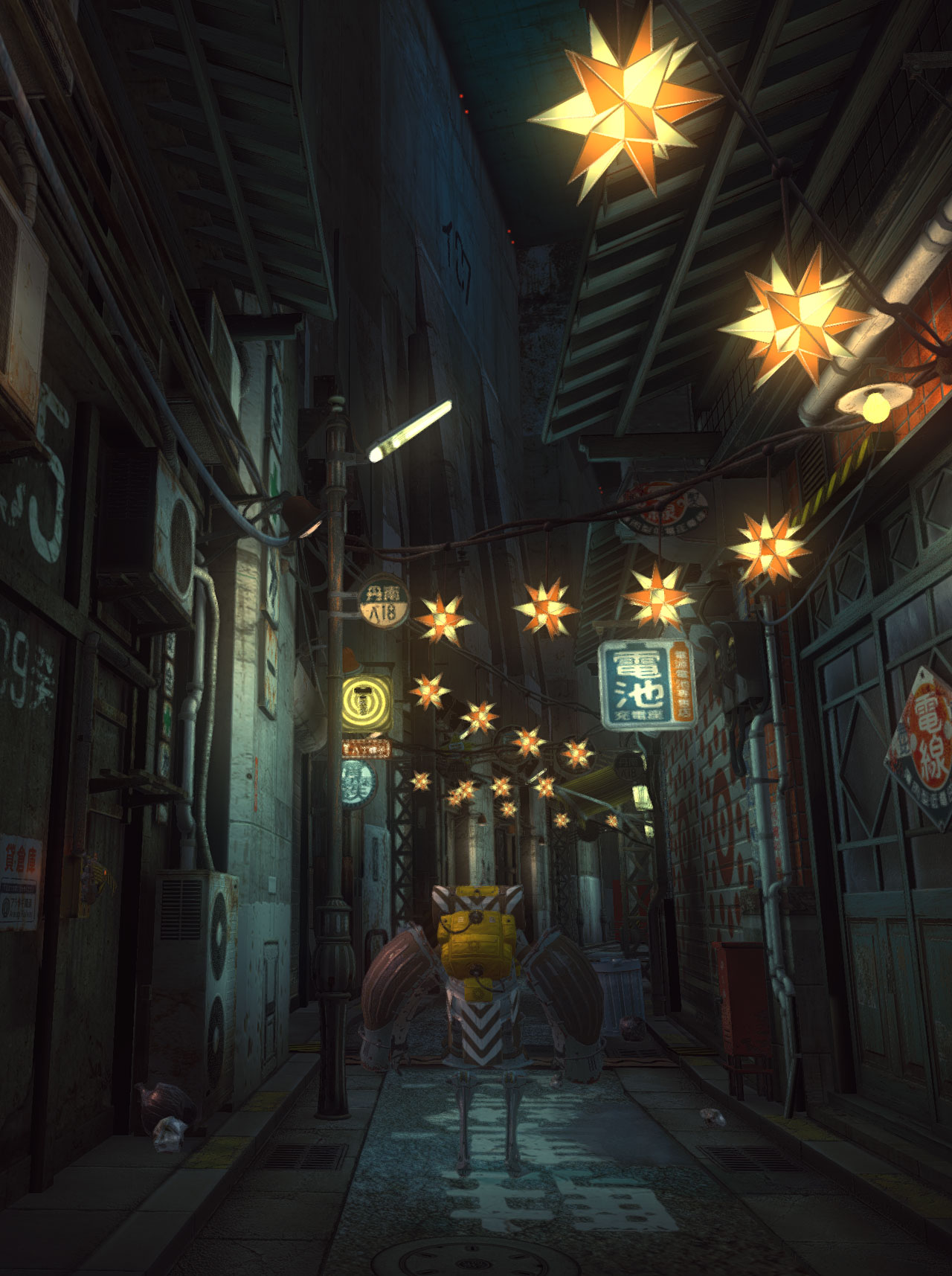 このゲームの絵はまだ悩みながらつくっている。頭の中の世界は部分おぼろげで、技術を追いかけて目的を見失ったり、細部ばかり注力して全体を忘れてしまうことがある。自分に嘘をつかないように、嘘の世界をつくっていきたい。
Hope to make a fictional narrative along with my exact feelings.
Any Comment?
1381 Posts | Page 1/231

SmokymonkeyS
Great! I've updated it. I also tweaked cache setting for the website. See how it works.
Jakatak
French part done with Ninelives 0.24

SmokymonkeyS
Ninelives website is online, but I heard some people cannot see it because of network delay. Don't know the reason so far.
Jakatak
Is the website ninelives still online ? i can't reach since for a few weeks ...
Ivan Macedo
Muito Obrigado, agora posso ver as novas áreas !

Randy Chauncey(nerodad)
EPIC :D for letting us see the rest of nine lives!! Thank you!!!!!!!
About this Blog
SmokymonkeySが現在開発中のゲームについて、あれこれ書いているブログです。 Unity3Dゲームエンジンを使っています。
This deblog is reporting work in progress of SmokymonkeyS from Japan. We use Unity3D game engine.
---
About Us
SmokymonkeySとは、2名のアマチュアによって結成されたユニットです。 ゲームやその他作品を無所属で個人開発しています。 2002年にJavaScriptベースのブラウザゲームTRIGLAVを公開。現在も稼動中で総勢50万アカウントを超える長寿ゲーム。
2015年、アクションRPG Ninelivesを公開。現在開発休止中。
2017年、新プロジェクト「Modoki」開始。
SmokymonkeyS is a two-man indie team by a programmer and a graphic designer, formed for creating games. Our 1st game TRIGLAV, a web RPG that has been made with JavaScript has made over half a million accounts since it launched 2002. On 2015, our 2nd game Ninelives suspended the development at Alpha stage.
On 2017, we started to launch the new game project called Modoki.