Game Map Illustrations
2016-03-12 14:40:45 | CharlieX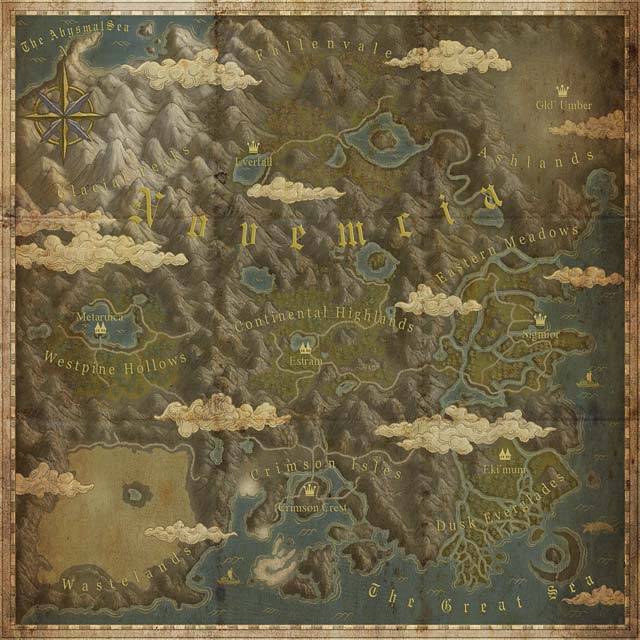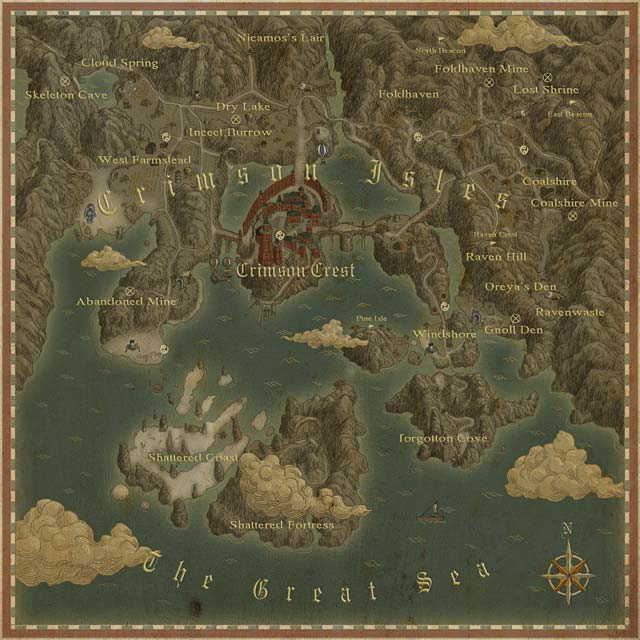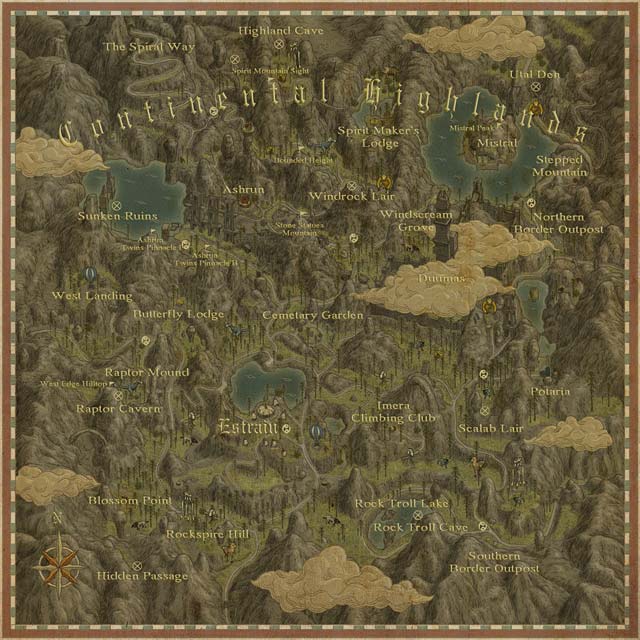 Japanese
English
Ninelives公式サイトで、作場知生氏作のワールドマップとふたつのエリアマップのサポーターパックの販売を開始した。各原画は2048 x 2048ビクセルで描かれており、氏固有の細密な描写で地形はもちろん、棲息するクリーチャーたちや、街や村などのオブジェクトまで、こと細かに表現されている。
特に、数ヶ月間、実際にこの地を旅しながら (そして時々クリーチャーたちと戦ってはレアアイテムを拾いながら) 描き続けたContinental Highlandsの緻密さ正確さは凄まじく、これは近年の彼の最高傑作ではないかと思っている、個人的に。ぜひ実際にこの緻密さと楽しさを味わってほしい。

Let me introduce the game world map and the two area maps illustrated by SAKUBA Tomomi, an artist from Japan. The each original picture has been drawn by 2048 x 2048 pixels and has super high details. Especially, Contineltal Highlands is one of the epic work of him personaly. He played the game actually and hanging around every areas (and sometimes did some danger battles against scary creatures) and drew it like a real landscape painter.
Now we started to sell this illustration set as Alpha Supporter Pack on Ninelives official website.

Any Comment?
1291 Posts | Page 1/216
rina
再開を楽しみにしています
Mike
Release the source code please! :/ We want to continue this project and improve
GER1794
Please re-upgrade triglav, you should not die this great game
Eddy
Sad to see this end, would love to see the project sourced to continue work with it
RIP
RIPRIPRIPRIPRIPRIPRIP
Mimi
PLEASE Source the project!
About this Blog
SmokymonkeySが現在開発中のゲームについて、あれこれ書いているブログです。 Unity3Dゲームエンジンを使っています。
This deblog is reporting work in progress of SmokymonkeyS, an independent two man team computer game developper. We are using Unity3D game engine.
About Us
SmokymonkeySとは、2名のアマチュアによって結成されたユニットです。 プロのゲーム開発者ではありません。ゲームやその他作品を無所属で個人開発しています。 2002年にJavaScriptベースのブラウザゲームTRIGLAVを公開。現在も稼動中で総勢50万アカウントを超える長寿ゲームです。
2015年、アクション・アドベンチャーRPG Ninelivesを公開。現在開発休止中。
SmokymonkeyS was formed by two guys. We are not professionals for creating games. We are just an amateur two man who has other job and doing our work at part-time. Our 1st game TRIGLAV, a web RPG that has been made with JavaScript has made over half a million accounts since it launched 2002. As for our 2nd game Ninelives, we suspended the development at Alpha stage.