How Many Pictures?
2018-05-18 18:39:59 | CharlieX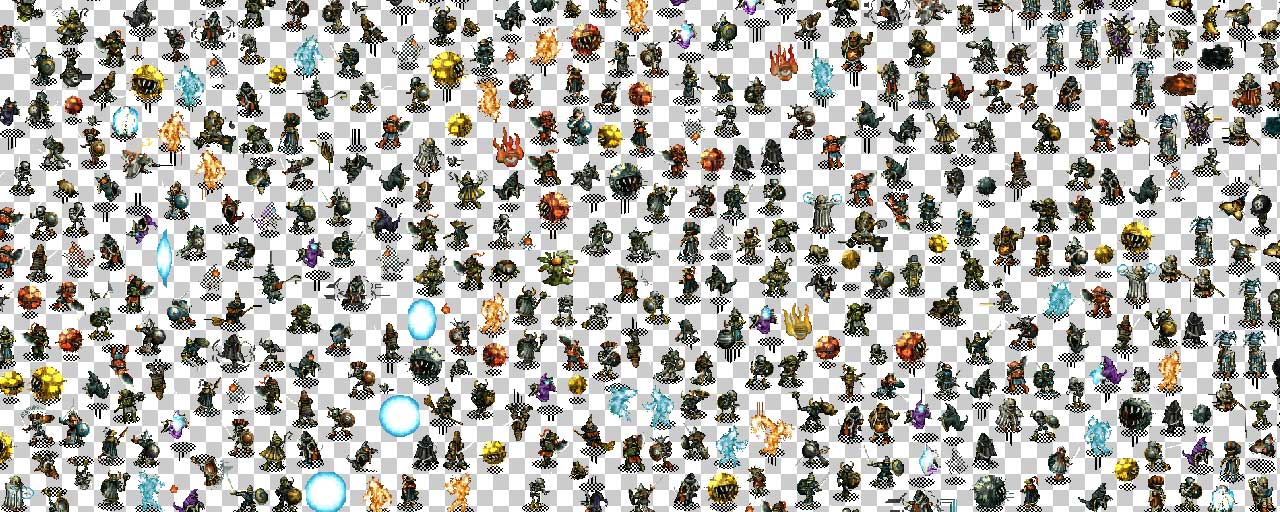 ▶ Japanese
▶ English

スマホ版TRIGLAV開発に没頭しすぎて、ここの更新を忘れるくらいは順調に進んでます。スマホ版では処理とサイズ軽減のために、こんな風にキャラクターの絵をまとめてパックして使ってる。3Dゲームでもまあ似たようなことはやる。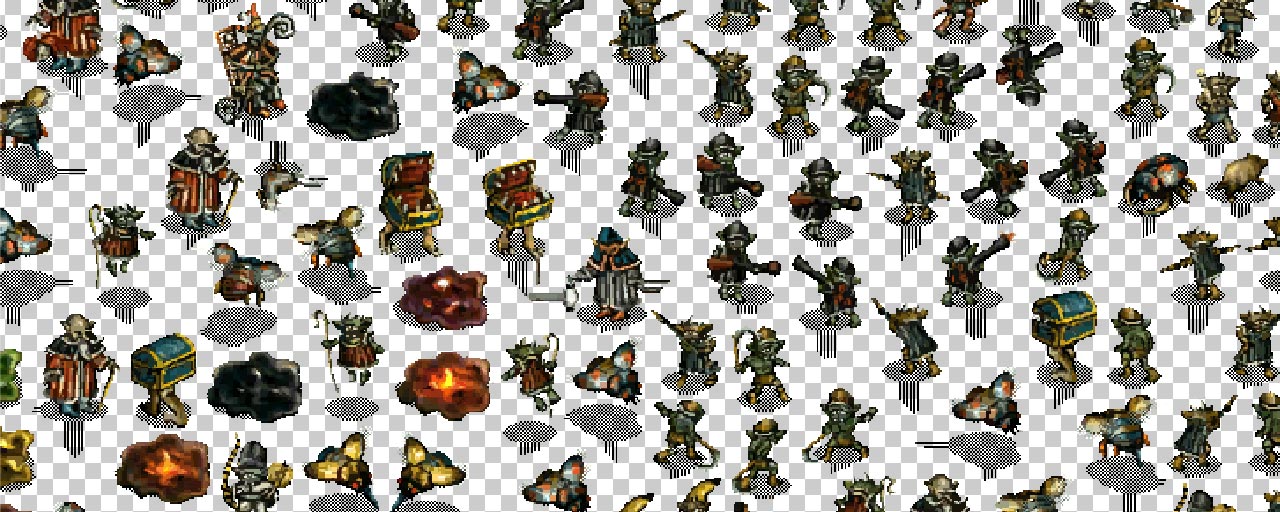 拡大するとこういう感じに隙間なく絵が並んでいる。このゲームのためにいったい何枚のドット絵キャラクターのコマを描いたのかを数えてみたら、10,313枚だった。こんなんようやったなと思う。さらに通信軽減のためこれらの絵のほとんどは16 - 32色まで減色されていて、せっかく原画で付けたはずの色味が消えてしまったりしていた。スマホ版では色味も原画どおり戻す予定。


On the mobile version of Triglav, we use a big picture like this that packed tons of character pictures all in. It helps reducing the game load and pack size.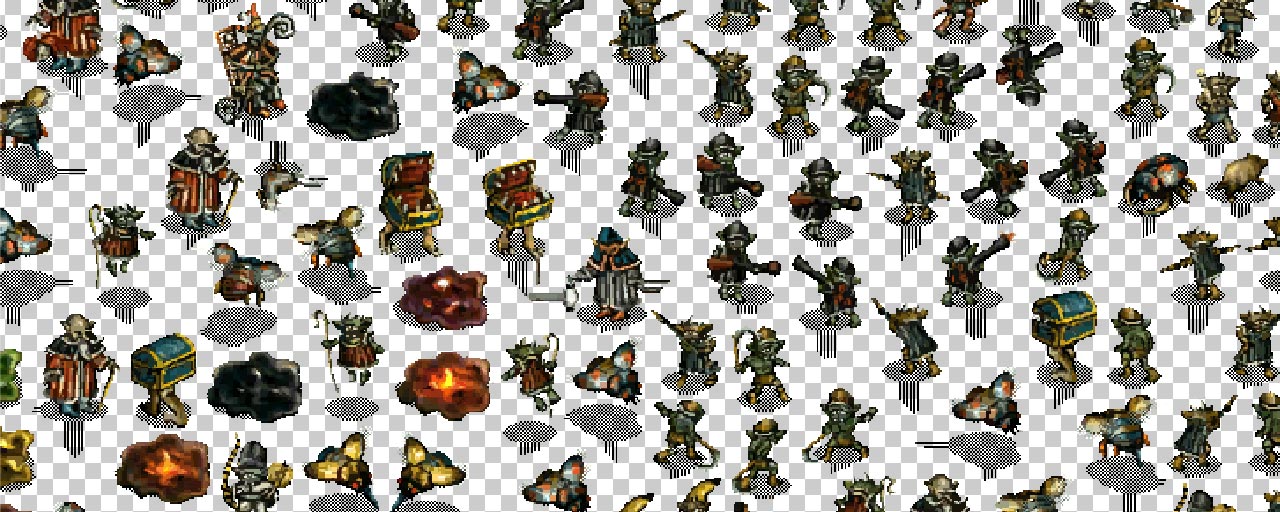 The detailed shot. I just thought how many pictures of the characters I've drawn for this game when I saw this picture. It was 10,313 by hand drawings! However, almost pictures has been made reduced colors to 16 or 32 because of the network stress at the time. We're going to bring back that lost colors on the mobile version.

Any Comment?
1485 Posts | Page 1/248
moodirun
meh this game really isnt that good please go back to working on NineLives
kenlee
Sorry,my bad. You are right.It's work fine on my other computer.

SmokymonkeyS
It's fine for me. Maybe your pc is too old to play or has no graphic card?
kenlee
And I can only see Pic Ranger/Utal at Ashrun.

Pict Warrior/Pict Guard/Pict Shaman are disappear.


kenlee
I download Ninelives Game Version 0.24.3 and play.
I found the monsters in Sunken Ruins are "invisible"
They can block my way and I can't kill they



SmokymonkeyS
Well, it requires Triglav 2 for the reason of game pack size :P Happy to hear that anyway.
About
SmokymonkeySとは、2名のアマチュアによって結成されたユニットです。 ゲームやその他作品を無所属で個人開発しています。
2002年 WebゲームTRIGLAVを公開。 現在も稼動中で総勢50万アカウントを超える長寿ゲーム。
2015年 3DアクションRPG Ninelivesを公開。現在開発休止中。
2017年 プロジェクト「Modoki」開始。
2018年 モバイル版 TRIGLAVリリース。
SmokymonkeyS is a two-man indie team by a programmer and a graphic designer, formed for creating games.
Our 1st game TRIGLAV, a web RPG that has been made with JavaScript has made over half a million accounts since it launched 2002.
On 2015, our 2nd game Ninelives suspended the development at Alpha stage.
On 2017, started to launch the new project called Modoki.
On 2018, Triglav for Mobile releasing.