18th Anniversary of Triglav
2020-06-12 00:06:54 | CharlieX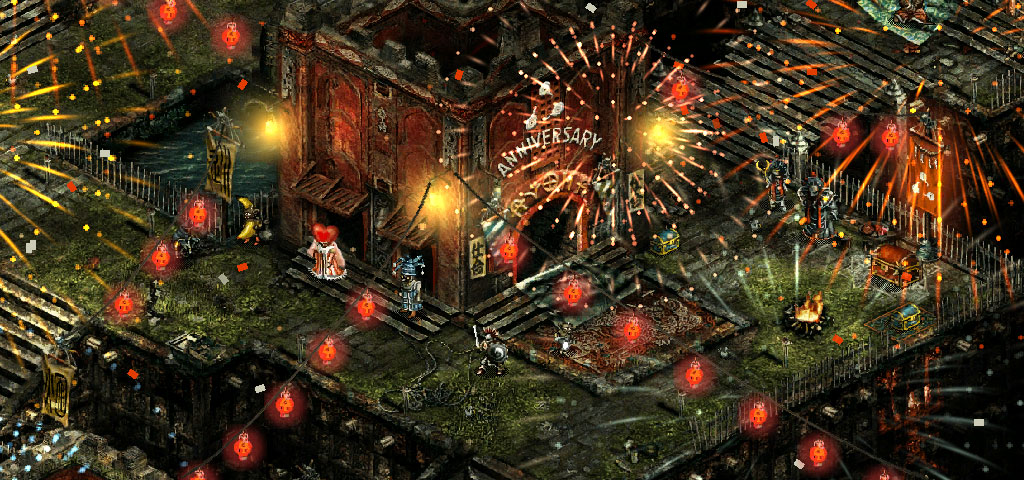 ▶ Japanese
▶ English

本日トリグラフは無事18回目の公開記念日を迎えることができた。どうもありがとう。
さて現在、SmokymonkeySはすでにもうひとつのプロジェクトに取り組んでいる。
これもトリグラフ同様日の目を見なかった作品のひとつで、ほとんど誰にも遊ばれないまま埋もれてしまったままだ。今それを掘り起こしてせっせと磨き上げている。どうぞお楽しみに。


We SmokymonkeyS has already started to the next project right now.
This is another works it also was not known well to everybody. My current mission is dig off it from the forgotten land and polish in tune with the current era, like Triglav for mobile. I'm looking forward to tell more here in the future.

Any Comment?
1515 Posts | Page 1/253
nocti
Triglav Mobile is the best idea and the best game ever. I have been playing Triglav since secondary school and now as a father to two kids, I am still playing! Keep it up and continue this game for decades more to come.
MemaT
Ninelives would be the best mmorpg if it was multiplayer..
MemaT
Ninelives multiplayer olursa benim gözümde en iyi mmorpg oyun olur.

SmokymonkeyS
Happy to hear that. Thank you. The train and tower project called Modoki is currently suspended for focusing our next mobile project.
BadWolf
Also what about that "Train and Tower" project?
BadWolf
I am huge fan of your works. I am following your works since project kyrill (also the suspension of ninelives made me really sad) Anyway I really really want to see more projects like Triglav or Ninelives
About
SmokymonkeySとは、2名のアマチュアによって結成されたユニットです。 ゲームやその他作品を無所属で個人開発しています。
2002年 WebゲームTRIGLAVを公開。 現在も稼動中で総勢50万アカウントを超える長寿ゲーム。
2015年 3DアクションRPG Ninelivesを公開。現在開発休止中。
2017年 プロジェクト「Modoki」開始。
2018年 モバイル版 TRIGLAVリリース。
SmokymonkeyS is a two-man indie team by a programmer and a graphic designer, formed for creating games.
Our 1st game TRIGLAV, a web RPG that has been made with JavaScript has made over half a million accounts since it launched 2002.
On 2015, our 2nd game Ninelives suspended the development at Alpha stage.
On 2017, started to launch the new project called Modoki.
On 2018, Triglav for Mobile releasing.