Triglav is a hack & slash type action RPG made with JavaScript that can be played through a web browser. You can play for free. The update continues in the mobile version right now. Download for iOS from App Store and for Android from Google Play.
News and Updates
2023-6-12
The 21st Anniversary of Triglav!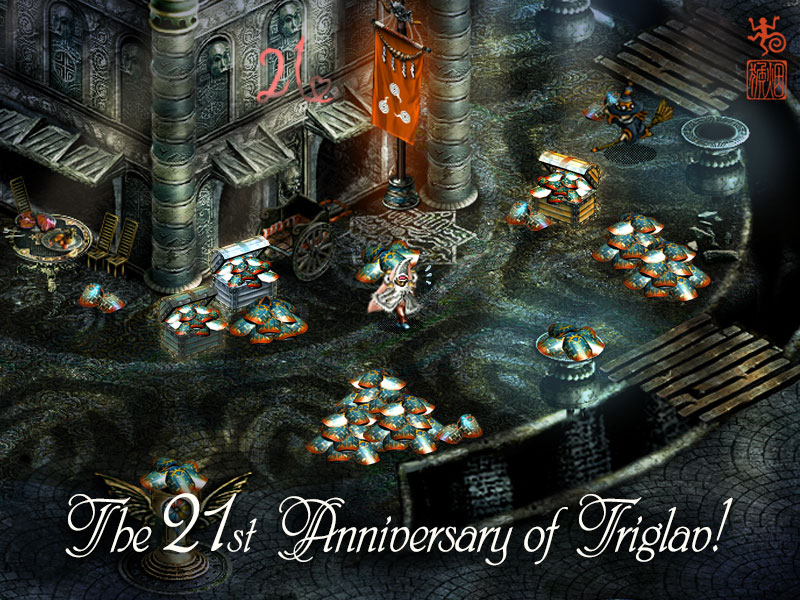 I believe that a good game is one that allows the players to play in the way they imagine within the limited box. This game, too, is a small world where there is really not much you can do, but we have been updating the game for a long time to achieve that goal.
As those who have been playing for a long time know, I have tweaked the performance of creatures and items over and over again more times than we can count. In a word, this would be "balancing the game," but then what is this "balance"?
For this game, balance means that everyone can enjoy the game to the same depth, whether they are good at the game or not, using completely different ways in a world where the same rules and resources apply. That is all I want to do.
I want to create a world where there are many "discoveries," such as when something you thought was trash becomes a treasure, or when a single item changes your worldview, or when an unfavorable enemy changes by a situation or a build, or when you thought this was the only way, but now you find something else, etc. I want to create a world where there are many options for it. Even in a simple game, where you fight enemies, find items, and go up a tower, you can find more "discoveries" than you might think.
Thanks to all the different people who have played this game over the past 21 years.

Copyright © SmokymonkeyS All Rights Reserved. | |
Official Website
|
Official Twitter
|
Privacy Policy