Triglav is an action RPG made with JavaScript that can be played through a web browser. You can play for free. The update keeps continues on the mobile version. Download iOS version on App Store, and Android version on Google Play.
News and Updates
2020-10-01
Thank You 500,000 Downloads!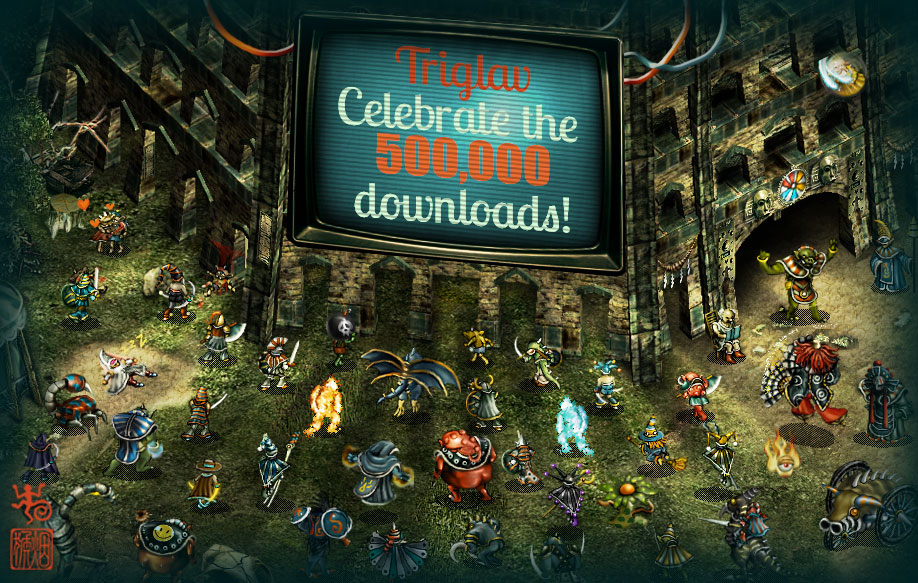 Triglav for mobile has passed 500,000 downloads total for 2 years.
Well, this number is a little bit special for me. The web version of Triglav went 500,000 downloads by spending 7 years, but we spent only 2 years this time. I'm so happy to the reached point because this game is made by a really small team entirely on our own terms.
We would like you guys to accept 150 Scarab Gems for free as a token of our appreciation.
Thank you for your playing and continued support!

Copyright © SmokymonkeyS All Rights Reserved. | |
Official Website
|
Official Twitter
|
Privacy Policy